Southern Highlands Wine Tours from Sydney
Our Southern Highlands Wine Tours visit the areas of Bowral and Mittagong and experience a fantastic selection of wineries from this region. This award-winning cool climate wine-growing district is all about country life culture, amazing food and distinctive wine.

Day Tours – Minimum 6, maximum 10 people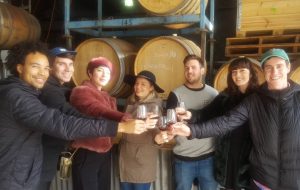 OPTION 1
Eling Forest for wine tasting
Centennial Vineyards for wine tasting
Centennial Vineyards for lunch (2 course menu)
Cherry Tree Hill Estate for wine tasting
Visit the boutique village of Berrima (time permitting)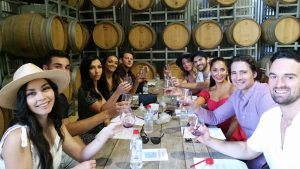 OPTION 2
Centennial Vineyard for wine tasting
Eling Forest for wine tasting
Eling café for lunch
Cherry Tree Hill Estate for wine tasting
Visit the boutique village of Berrima (time permitting)
Venue Details
Tour locations may vary depending on the availability of the venues. Our partners of the Southern Highlands Wine Tour include:
Centennial Vineyards – situated in the heart of Bowral, this winery is all about cool climate grape growing and wine making. The vines ripen with lower temperature more than other wine regions. The restaurant is rated 4.5 serving modern Australian cuisine sourced from local and seasonal produce, served in a farmhouse setting. The wines have been acknowledged at wine shows nationally and internationally with hundreds of medals.
Cherry Tree Hill Wines– with a long history of wine producing, this family run winery is dedicated to producing quality boutique wines using a lot of techniques and traditions. Their Riesling has been recognized as the best in NSW and their other wines such as Chardonnay, Sauvignon Blanc, Rose and Cabernet Merlot have won medals at several shows.
Eling Forest Winery – set within the grounds of a historic property, 180 acres of land and rolling hills, Eling Forest Winery is committed to producing cool climate wines of rewarding complexity and distinctive taste. This idyllic rural setting includes a heritage colonial cottage.
Eling Forest Café – partnered with Eling Forest Winery, this café offers light meals, gourmet lunches and serves quality in house roasted coffee.
Tertini Wines – At Tertini guests can taste around 6 of their best wines, and then the group can move into the cellar to try any of the other wines that take their fancy. Tertini Wines boasts a beautifully laid back and comfortable atmosphere with a vast selection of award winning wines to choose from.
Artemis Wines – a family run winery well known for producing wines of European complexity and structure with intense Australian varietal definition. Here dingac wines and olive trees grow on a property that has had strong family ties for over four hundred years. Winemaker brothers were the first to plant Pinot Noir in the Southern Highlands region. On site, this venue also produces unique modern styles of spirits including Gin, Rum and more.