Minnamurra Rainforest Day Tour
Trace the Minnamurra River from the waterfall within a rare tract of sub tropical and temperate rainforest to its final destination- the sea.Our day tour begins by a pickup from your doorstep whether it's the hotel or your place of residence.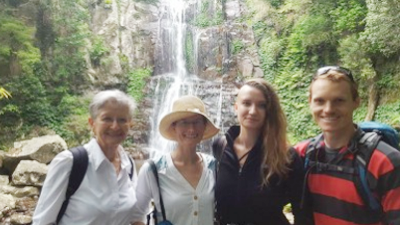 With this tour, we will stop off at the breath taking Sublime Point (www.sublimepoint.com.au) on the way down to have some morning tea and enjoy the panoramic views.We commence the RAINFOREST EXPERIENCE on the elevated boardwalk with spectacular views of the Rainforest Canopy and the gorge carved by the Minnamurra Rivulet. This walk is enchanted by sightings of an array of wildlife, including the elusive Lyrebirds, Water Dragons and many bird species.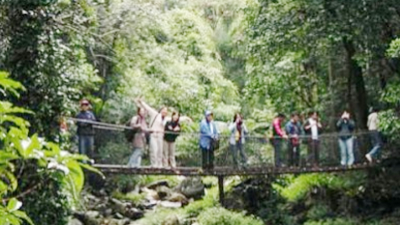 On completion of your walk (4.2km return- 2 hours), our air-conditioned bus conveys your group to the historical Jamberoo Pub ( www.jamberoopub.com ), which is over 150 years old, for lunch (not included in price) and a complimentary glass of beer, wine or soft drink.From here we travel to SADDLEBACK MOUNTAIN LOOKOUT and absorb the amazing views as we sight the Minnamurra River in the distance winding its way to the sea.
We drive the scenic route from Saddleback Mountain to the mouth of the river passing the famous dry stone walls dating back to the 1800s. At the river's mouth, we leisurely stroll along the headland and admire the beautiful surroundings.
We complete the day with a visit to the famous Kiama Blowhole.