Our partners of the Shoalhaven Wine Tour include: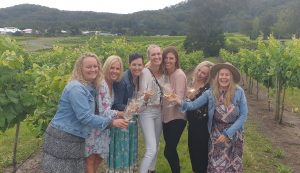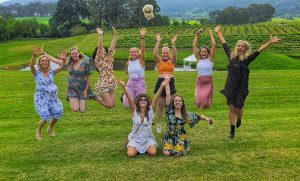 Crooked River Wines – operating winery set in a valley with amazing views of the mountains and the sea, it is the largest vineyard on the NSW South Coast. Crooked River Winery boasts 280,000 litres of stainless steel fermentation and storage tanks and 70,000 litres of oak barrels, and has won multiple awards including "Top wine to watch in NSW", "Best vineyard restaurant Illawarra & South Coast" and more.
Coolangatta Estate – situated on 300 acres of Mount Coolangatta, this winery is a historical convict building which is now used for cellar door wine tastings, Alexander's restaurant specialising in regional produce, and accommodation of the historic site. Coolangatta Estate has won 160 trophies and over 1900 wine awards at regional, national and international wine shows.
Silos Estate – a beautifully peaceful and serene winery nestled amongst sprawling vineyards and landscaped grounds. Silos Estate is a working vineyard operating from buildings originally used as a dairy farm. The Silos Estate label includes a range of premium wines that emphasise the unique characteristics of the Shoalhaven region. Visitors can participate in wine tastings, talk to the wine makers, view the art gallery, and browse a range of local produce and merchandise.
Woodhill Mountain Wines – a small picturesque vineyard who pride themselves in producing a fine, mellow, light fruity style of red table wine. Woodhill Mountain Wines also offer a farm experience where guests can interact with the animals.
Cambewarra Estate – lying at the foot of Cambewarra Mountain, this is a 2nd generation family run winery who have won various awards. The restaurant at Cambewarra has a local chef (Josh Greenhill) that uses fresh local produce to create a menu that samples flavours of the French, Spanish and South American influence.     — "I believe strongly in the use of seasonal produce, ethical sourcing, and sustainable cooking. To use only local produce where and when available, and to support the seasons, as the best quality of ingredients will be derived when in their element." Quote from Head Chef Joshua Greenhill
The Butter Factory Restaurant – based within the Shoalhaven's first butter factory, The Butter Factory Restaurant is a restaurant rich with character and history. Well established within the community for 13 years, their rustic and seasonal dishes are made from vegetables and flowers direct from their garden, and other local produce.
Two Figs Winery – a true working winery with amazing river and sea views. They offer a wide range of wines including including cabernet sauvignons, chardonnays, chambourcins and verdelhos. This tasting will take place amidst the equipment and barrels at the heart of the winery, and a cheese platter sample will accompany your tasting experience.
The Berry Treat Factory – famous for its Australian made chocolate and confectionery made on site, in the heart of Berry. The Treat Factory stock a huge range of goodies, from hand made chocolates and truffles to old favourites such as Rocky Road, Nougat, Coconut Ice and loads of other confectioneries. The Treat Factory also produce over 100 varieties of conserves, pickles, chutneys and sauces, using traditional methods developed for over 50 years.
Sublime Point Café – panoramic 270 degree coastal views stretching from Shoalhaven in the South, to Royal National Park in the North.
Contadino Olive Farm – one of Australia's best olive oils and olive producers. Their olives are first-class quality, fresh, flavoursome preservative and chemical free.
Our partners of the Southern Highlands Wine Tour include: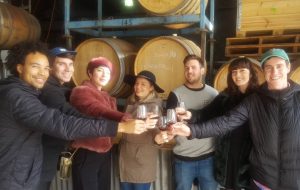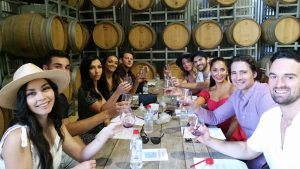 Centennial Vineyards – situated in the heart of Bowral, this winery is all about cool climate grape growing and wine making. The vines ripen with lower temperature more than other wine regions. The restaurant is rated 4.5 serving modern Australian cuisine sourced from local and seasonal produce, served in a farmhouse setting. The wines have been acknowledged at wine shows nationally and internationally with hundreds of medals.
Cherry Tree Hill Wines– with a long history of wine producing, this family run winery is dedicated to producing quality boutique wines using a lot of techniques and traditions. Their Riesling has been recognized as the best in NSW and their other wines such as Chardonnay, Sauvignon Blanc, Rose and Cabernet Merlot have won medals at several shows.
Eling Forest Winery – set within the grounds of a historic property, 180 acres of land and rolling hills, Eling Forest Winery is committed to producing cool climate wines of rewarding complexity and distinctive taste. This idyllic rural setting includes a heritage colonial cottage.
Eling Forest Café – partnered with Eling Forest Winery, this café offers light meals, gourmet lunches and serves quality in house roasted coffee.
Tertini Wines – At Tertini guests can taste around 6 of their best wines, and then the group can move into the cellar to try any of the other wines that take their fancy. Tertini Wines boasts a beautifully laid back and comfortable atmosphere with a vast selection of award winning wines to choose from.
Artemis Wines – a family run winery well known for producing wines of European complexity and structure with intense Australian varietal definition. Here dingac wines and olive trees grow on a property that has had strong family ties for over four hundred years. Winemaker brothers were the first to plant Pinot Noir in the Southern Highlands region. On site, this venue also produces unique modern styles of spirits including Gin, Rum and more.